Clark Creek South
Lake Allatoona, Georgia

Clark Creek South has been reduced to a boat ramp facility. The campground located here (its gated entrance is located just off of the boat ramp's parking lot) has been shuttered for budgeting reasons. The federal government cut the Corps funding for the lake recreational facilities and they could not afford to keep all their campgrounds staffed.

At Clark Creek South you will find a 2 lane boat launch, a parking lot, a boat loading dock, and bathrooms at this facility. There is a $4 per vehicle fee for using the boat launch or for parking in the lot. This fee can be paid at the park entry booth or, on days when it is not staffed, at the self serve collections boxes. There boat dock is only for loading and unloading of boats (10 minute time limit, no fishing, no swimming, and no sunbathing).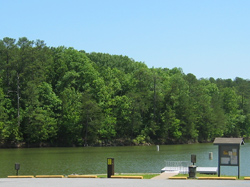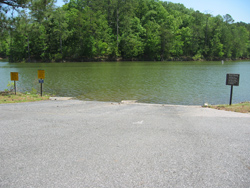 ---